I get a lot of questions about gluten free shampoo and conditioner. And it's no wonder! A lot of Celiacs, including myself, have reactions from gluten on the scalp. I've heard everything from losing hair by the handfuls, to open sores, to headaches.
The good news is gluten free shampoo and hair products are not difficult to find. I've reached out over 50 haircare companies on the market and put together a list of brands that are 100% safe. At the end of the list, I've also included some of the absolute best and most popular gluten-free shampoos and conditioners. Keep reading to find out!
If you're looking for gluten free hairpray and styling products, I have a post featuring my favorite products here.
Gluten Free Haircare Brands
Below is a list of haircare brands that are 100% gluten-free and safe. This list will be kept as up to date as possible but brands may change their formulations. Be sure to double check the ingredients before you buy.
R+Co Hair (All formulas are vegan, color-safe, cruelty and gluten-free)
Loma (LOMA products are Paraben and Gluten free, Sulfate free cleansing and Sodium Chloride free,)
ACURE (Acure's entire hair care line is gluten-free, available also on amazon)
Alaffia (Vegan, paraben free, soy-free and gluten-free)
Surface (Surface hair products are 100% vegan, gluten free & paraben-free )
Mineral Fusion (Mineral Fusion offers a wide range of gluten free makeup, skincare, hair & body care products)
Sojourn (A professional hair care line that is 100% gluten free)
California Baby (All products are rigorously allergy tested and free of gluten, soy, dairy, and nuts (except coconut))
Original Sprout (Offers 100% gluten free hair and bath products)
ArtNaturals (A full line of gluten free haircare and body care products, available also on amazon)
Best Gluten Free Shampoos and Conditioners
Shampoo
R+Co Television Perfect Hair Shampoo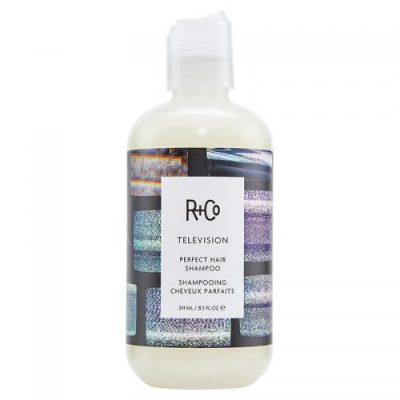 Best for:  All hair types.
Buy from: Amazon.
I absolutely love love love this shampoo. I have naturally fine and greasy hair and this product makes a world of difference. It creates body, adds shine and holds my style all day. I love that it's formulated with all-natural and healthy ingredients like Juniper Berry, Glycerin, and Babassu Seed Oil that nurture a healthy scalp, while also helping my hair lock in moisture and softness. It's a bit pricey but definitely worth it.
Loma Hair Care Nourishing Shampoo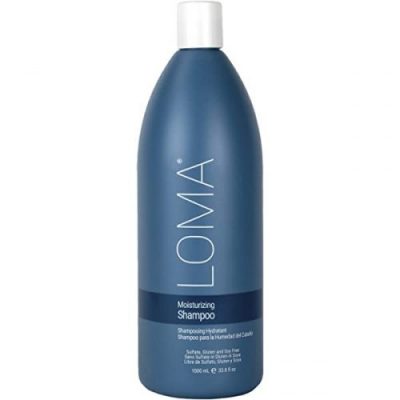 Best for: Dry or damaged hair.
Buy from: Amazon.
If you're looking for a miracle product to save your dry, damaged, color treated hair or curly, this is it. Loma formulated this shampoo with pure organic plant extracts, oils, and minerals that help repair and strengthen your hair. Clean, gentle, luxurious, not to mention, it smells incredibly delicious!
ACURE Shampoo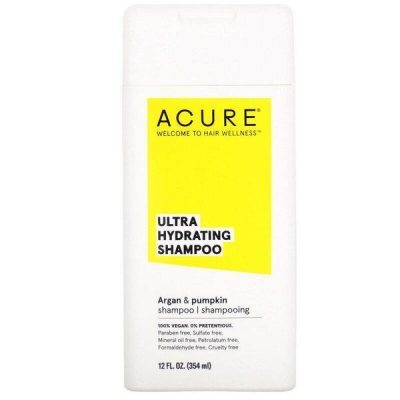 Best for:  All hair types.
Buy from: Amazon.
I love that ACURE have a wide selection to cater to various hair types. And this ultra hydrating formula gently cleans the scalp without stripping your natural oils. You can also expect to have frizz-free hair and impeccable shine.
Alaffia EveryDay Shea Shampoo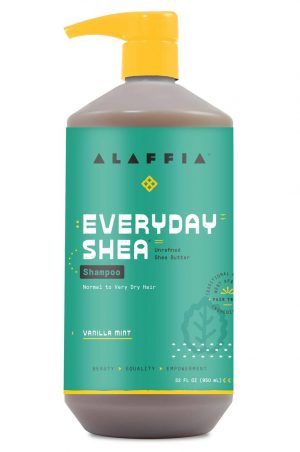 Best for: Normal to very dry hair.
Buy from: Amazon.
Another very affordable option shampoo that gives you a surge of hydration. Enriched with virgin coconut oil and unrefined shea butter, this gluten free shampoo moisturized your hair, but does not weigh it down. Plus it's 100% vegan and free of Sulfates and Silicones. For those who love coconut scent, try their coconut shampoo which also has many great reviews.
California Baby Super Sensitive Shampoo and Body Wash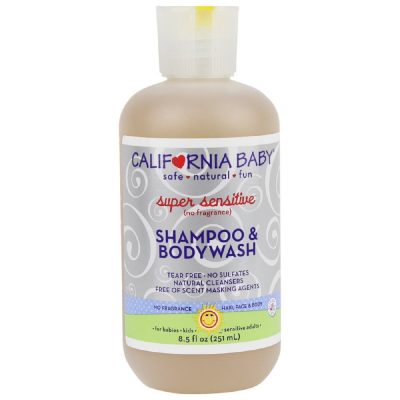 Best for:  Extremely sensitive scalp.
Buy from: Amazon.
One of the most gentle washes for babies on the market. You seriously can't go wrong with this shampoo if have ultra sensitive scalp.  The 2-in-1 formula makes bathtime easy and it's not irritating on the skin. A huge plus about this shampoo is that it's plant-based and allergy-tested. It also works great for adults who have sensitive skin.
Mineral Fusion Shampoo
Best for:  All hair types.
Buy from: Amazon.
Mineral Fusion offers a full selection of gluten free shampoos for all hair types. If you need a shampoo that works harder to treat dandruff, I highly recommend you to try their Anti-Dandruff Shampoo. It contains 2% Salicylic Acid that works as a light exfoliation to control flaky scalps.
ArtNaturals Argan Hair Growth Shampoo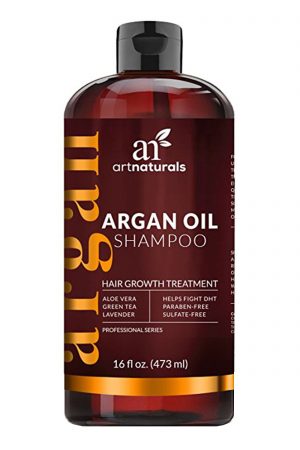 Best for:  Hair loss/hair thinning.
Buy from: Amazon.
This shampoo is designed to stimulate the scalp to increase hair growth. Argan Oil and Rosemary stimulate hair follicles to support new growth. I noticed that this not only supports your scalp and hair but it also works to protect the hair you already have. It also performs well to block DHT, and increase volume.
Dry shampoo
ACURE Dry Shampoo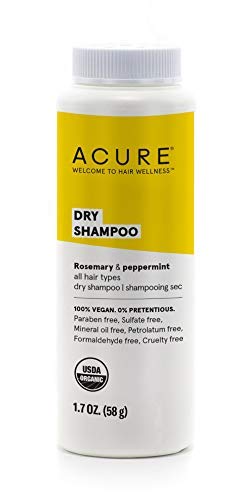 Best for:  All hair types.
Buy from: Amazon.
This dry shampoo really changed the game for me, I will not be going back to an aerosol dry shampoo. The powder is more efficient at absorbing oil, especially this one that contains peppermint and rosemary. It also adds volume, and I find that I use less product in comparison to other dry shampoos.
Shampoo Bar
ACURE Coconut & Argan Shampoo Bar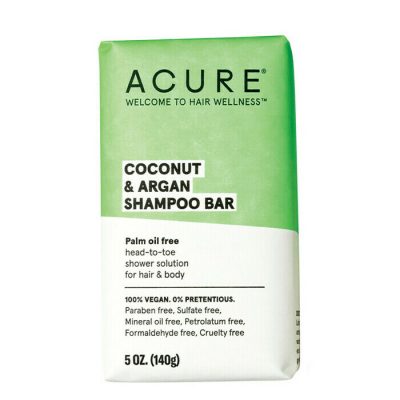 Buy from: Amazon.
An amazing eco-friendly alternative to regular shampoo. The Coconut and Argan Oil are both hydrating for the hair and body. It is also safe for your pets! Your hair should not be clarified more than twice a month so it's best to use it carefully. It's 100% vegan and cruelty free.
Conditioner
R+Co Television Perfect Hair Conditioner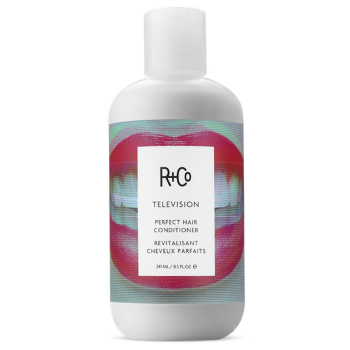 Buy from: Amazon.
R+Co always provides great formulas without SLS, SLES, Parabens, and Mineral Oil. This conditioner boosts the hair and increases strength, volume, and shine. If you aren't familiar with R+Co this conditioner would be the perfect introduction. It's great for all hair types and textures. The packaging is sleek, and the product smells beautiful.
ACURE Conditioner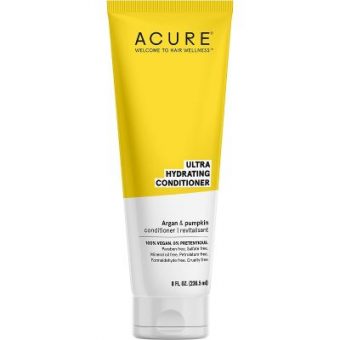 Buy from: Amazon.
ACURE products are packed with nutrients for the hair that reduces frizz and improves the hair's elasticity. What sold me on this conditioner is the beautiful blend of omega fatty acids and argan oil. Whether you have color-treated hair or want to improve the quality of your natural hair, this will be a great match for you.
Mineral Fusion Conditioner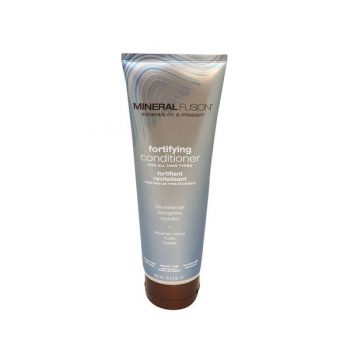 Buy from: Amazon.
I love that Mineral Fusion offers a conditioner that gives a sleek, frizz-free look at an affordable price point. It enhances the texture your hair already has and promotes healthy strands. Mineral Fusion has a wide selection of conditioners that can meet any need like lasting color or curl care. A vegan formula that provides incredible performance.
ArtNaturals Coconut-Lime Daily Conditioner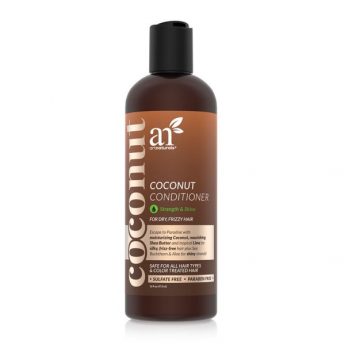 Buy from: Amazon.
Damaged hair is now a thing of the past after using this treatment. ArtNaturals formulated this conditioner with Argan oil which works great to combat heat styling, Aloe and Coconut Oil add hydration to the hair without weighing it down. Vegan, sulfate free and gluten free.
Alaffia EveryDay Shea Conditioner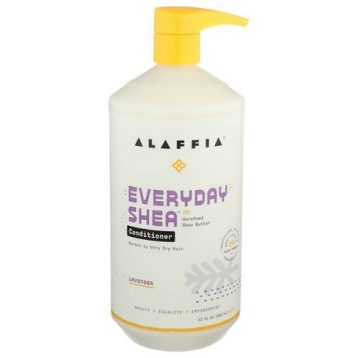 This conditioner feels both luxurious and nourishing. The shea butter leaves your hair feeling soft after every use and it is truly a gentle product to use for each wash. It is an eco-friendly, sustainable product that works for all hair types. Alaffia allows you to opt for a fragrance free formula or from scents like Vanilla Mint.
Buy from: Amazon.
Shampoo & Conditioner Set
Loma Hair Care Nourishing Shampoo & Conditioner Duo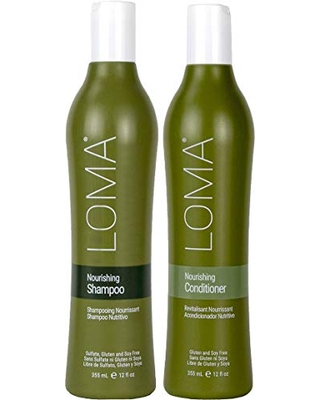 This duo is packed with Amino Acids to repair and maintain moisture in your hair. Loma made it easy to take care of chemically treated hair, without having to sacrifice a clean environmentally friendly product. It's an investment, but perfect if you are looking for a great value pack.
Buy from: Amazon.
ArtNaturals Purple Shampoo and Conditioner Set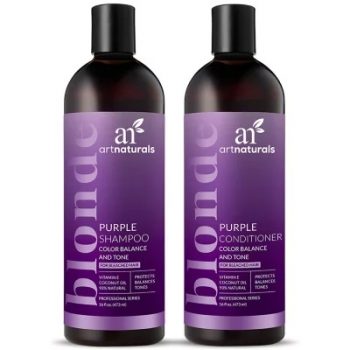 A powerful shampoo and conditioner set that makes sure you never have a brassy hair day in your life. It's wonderful that ArtNaturals made sure you can get beautifully toned blonde hair without breaking the bank. It maintains, protects, and restores the hair with Vitamin E and Coconut Extract. Maintaining blonde hair is now hassle-free!
Buy from: Amazon.
Alaffia – EveryDay Shea Shampoo & Conditioner Set
This dynamic duo will ensure you have moisturized and supple hair. Shea butter and coconut oil are the perfect ingredients that make you feel like you have salon hair at home. The everyday set is perfect if you want to try something new and up your hair game. Alaffia took my hair from dull to luscious and soft!
Buy from: Amazon.
Do I Need Gluten Free Shampoo?
Most experts ( Mayo Clinic,  celiac.org, etc) say that gluten can not be absorbed through the your scalp or skin. However, even if it doesn't work that way, there is always an issue with products such as shampoo (or lipsticks, conditioners, body wash, etc) as they are easily ingested.
Just think of how many times when you shower you have gotten shampoo in your mouth. Plus, there will be some residue in your hair. So when you touch your hair and then eat food or touch your lips without washing your hands first, you will get glutened.
Best to play it safe and just go with gluten free. You will have no idea what is glutening you if you continue to use gluten containing products, in any way. Plus, there are wonderful products out there that do not contain gluten, why take the chance??
I hope this list has made it easier for you to find great gluten-free shampoo and hair care products. I'll be updating this list as I reach out to more companies, so keep an eye out for that as well.