Many GFMG readers ask for help when it comes to gluten-free lipsticks/glosses. For many celiacs who transition to a gluten-free beauty routine, switching to gluten lipsticks is often one of the first steps. Of course it's best to make sure that all of your makeup is safe, but the fact that lipstick can easily get in your mouth makes this even more crucial.
So, what lipstick/gloss brands are gluten free? I've reached out to nearly all the makeup companies out there and put together a list of lipstick/gloss brands that are 100% gluten free. I'll also share my favourite lipsticks/glosses that I've used. So keep reading to find out!
List of Gluten Free Lipstick/gloss Brands
The following makeup brands are all gluten-free and offer lip makeup. This list will be kept as up to date as possible but brands may change their formulations. Be sure to double check the ingredients before purchasing.
Best Gluten Free Lipsticks
Below is a list of gluten-free and lead free lipsticks in all varieties of shades, finishes, and prices!
1. Mineral Fusion Lip Stick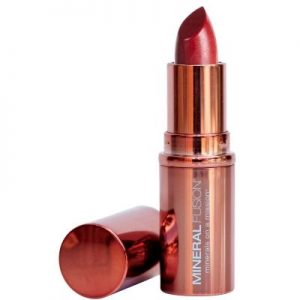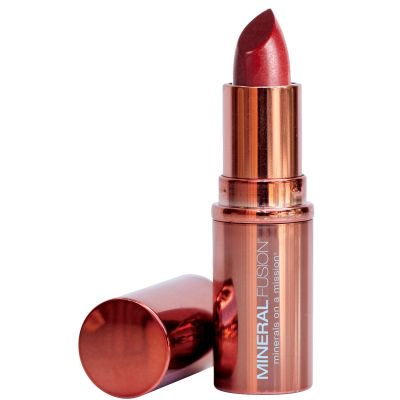 My all time favorite gluten-free makeup brand and I highly recommend their lipstick if you are looking for a classic lipstick that isn't full of harsh ingredients. It's formulated with pomegranate, red tea, shea butter and jojoba seed oil that keep your lips soft and moist. Not only it goes on smoothly with great staying power, but the shade range allows you to look natural, or make a bold statement.
2. Ecco Bella Natural Moisturizing Lipstick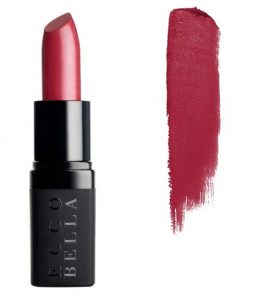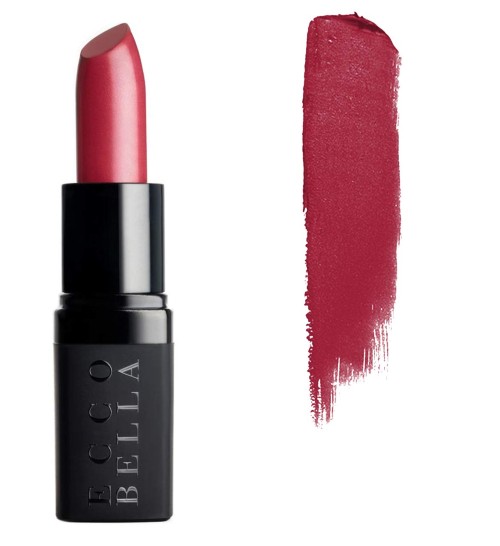 This lipstick-lip balm hybrid from Ecco Bella is perfect for those who aren't a fan of regular lipsticks. The moisturizing texture applies sheerly for those who want a wash of color, but they can be built up to have great pigmentation. No more flaky lips with this FlowerPower Lipstick.
3. Gabriel Cosmetics Lipsticks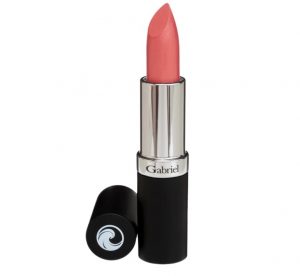 A lipstick that nourishes your lips to keep them looking healthy. Gabriel Cosmetics made sure to pack this lipstick with strengthening ingredients like Aloe and Jojoba Seed Oil to maintain luscious lips! The packaging screams timeless beauty and the formula enhances your natural features. You can pair with other Gabriel products for an even better seamless application.
4. Zuzu Luxe Lipstick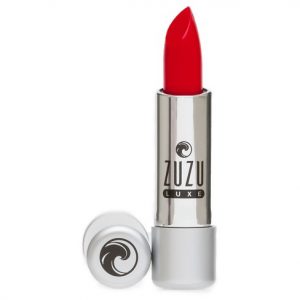 Zuzu Luxe Lipsticks are the ultimate classic lipsticks that are updated for the modern world. From funky purples, vivid reds, and polished neutrals there is a shade for everyone. If you are looking for a budge-proof application, Zuzu Luxe will go on smoothly. Apply with a brush for a crisp look or simply swipe on for an incredible color payoff.
5. Honeybee Gardens Truly Natural Lipstick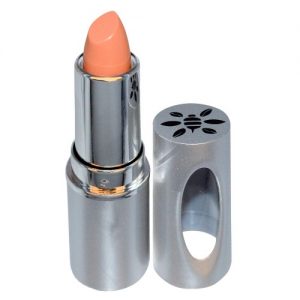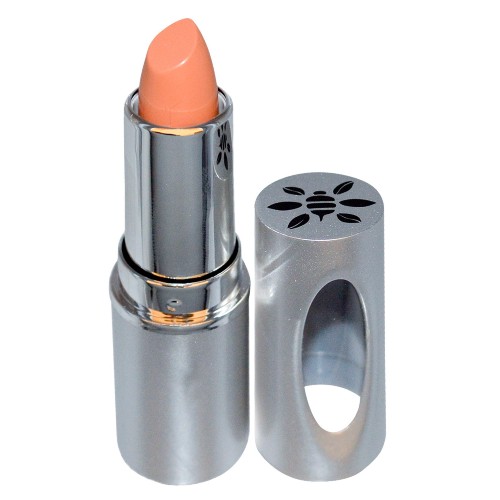 I've been in love with this lipstick from Honeybee Gardens since I first got my hands on it. It is so moisturizing and doesn't wear off quickly like most others. The color look natural and it's a vegan formula so you don't have to worry about any nasty ingredients like with conventional lipsticks.
6. Alima Pure Velvet Lipstick – Natural Lipstick with Avocado Oil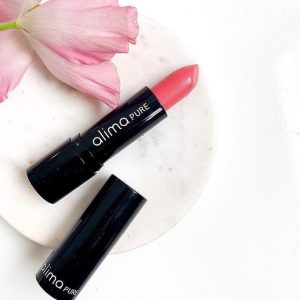 For a long-lasting finish, opt for the Alima Pure Velvet Lipstick. The semi-matte formula offers rich color and helps moisturize your lips with Avocado Oil and Squalene. This product is Cruelty-Free and Alima Pure is taking on environmental responsibility by reducing its carbon footprint.
7. ILIA Color Block High Impact Lipstick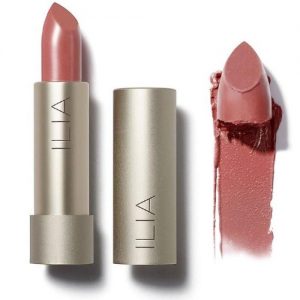 ILIA has been revolutionizing the beauty industry by redefining how clean makeup can provide exceptional quality. Made for all-day everyday wear, it's a great choice if you want a luxurious feel to your makeup without sacrificing quality. This lipstick is formulated without SLS, SLES, and Parabens. Intense color without harmful ingredients. The packaging is also recyclable.
8. Au Naturale Eternity Lipstick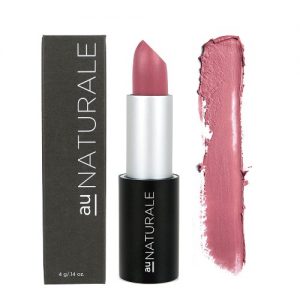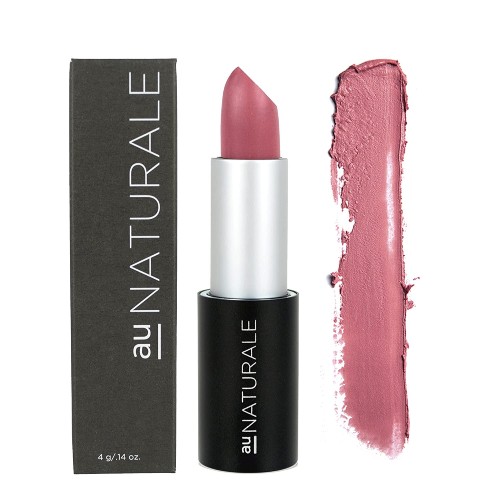 This lipstick from Au Naturale is a vegan, cruelty-free formula that delivers full-spectrum color play and great staying power. Enriched with castor seed oil, jojoba seed wax and all other moisturizing ingredients, this lipstick is a lip therapy even for extra dry lips. With its silky lightweight texture, it glides on effortlessly.
9.Bite Beauty Power Move Creamy Matte Lip Crayon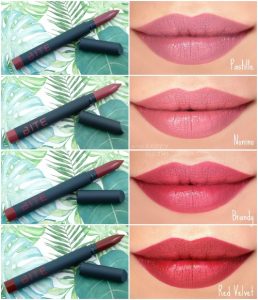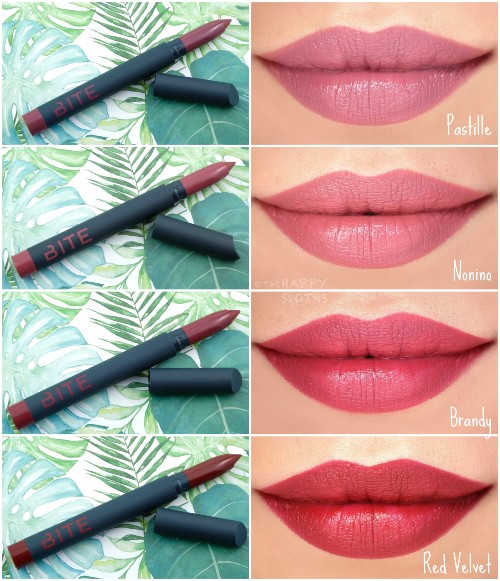 Bite Beauty's Lip Crayon covers the bases and works also as a lipstick . Whether you are a multitasker, minimalist, or makeup beginner, you'll love this product in your makeup bag. The defined crayon will allow for easy application without needing a lip liner. In this Lip Crayon, you will find all natural ingredients like Pomegranate Extract, Orange Peel wax, and Wild African Mango Butter.
Best Gluten Free Lip Gloss
For those who prefer a lip gloss for some shine, from the subtle to the eye-catching, check out the following glosses that are free of gluten.
1. Zuzu Luxe Lip Gloss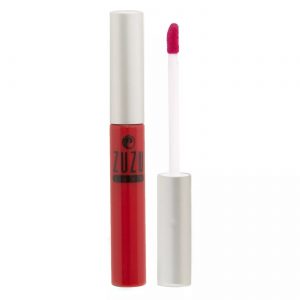 Finding that perfect lip combo is what we all dream of, and this gloss from Zuzu Luxe can give us the perfect result. The sheer finish provides exceptional shine, with a tint of color. Wear it alone or as a lip topper with your favorite products. Like most Zuzu Luxe products, these are vegan and cruelty-free.
2.Colourpop Ultra Glossy Lip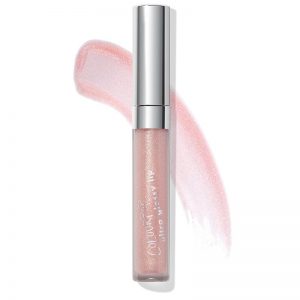 Colourpop became a cult classic brand especially among Gen Z. The Ultra Glossy Lip is a fan favorite for its clean formula, unique shade range, and the affordable price point. The packaging has a sleek look and the formula provides a hi-gloss finish. Perfect for those who are beginners or who want to feel luxurious on a budget.
3.ILIA Balmy Gloss Tinted Lip Oil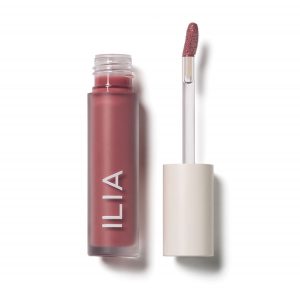 A trend that needs to continue is formulating makeup products to provide skincare benefits. The Balmy Gloss Tinted Lip Oil by Ilia is formulated with Hyaluronic Acid and Meadowfoam Seed Oil. It's there to protect your skin barrier while still acting as a makeup product. You don't have to sacrifice healthy lips for a makeup look anymore.
4.Ecco Bella Natural Lip Gloss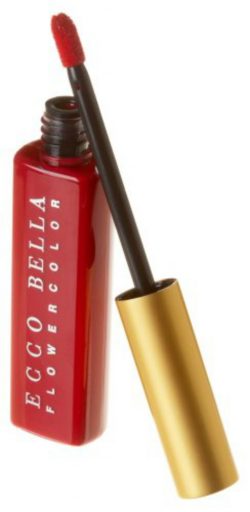 Eco Bella is making lip gloss practical to reapply on-the-go and hassle-free. The Good For You Gloss has a built-in mirror on its packaging making it a versatile product. With 4 powerful shades to choose from you are guaranteed great color payoff and long-lasting coverage. Applying gloss is no longer a hassle.
5.Mineral Fusion Polished Liquid Lip Gloss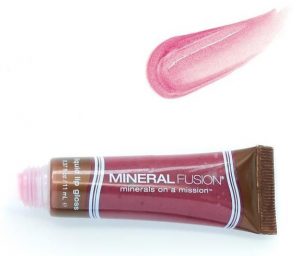 Give your lips their daily dose of antioxidants with Mineral Fusion's Polished Liquid Lip Gloss. At the perfect price point, you get a 100% natural formula that contains White Tea and Vitamin C to help protect against environmental stressors. The squeeze tube packaging has a nostalgic feel and resembles the first glosses we had as kids.
FAQs:
Do you need gluten free lipstick?
If you suffer from celiac disease, or are gluten sensitive/intolerant, then gluten free lipstick is a must because you ingest a lot of it – think of how often you lick or bite your lip. And it only takes a small amount of gluten to trigger an reaction.
As a celiac myself, I had constant problems with my lips breaking out, before I figured out it was the lipsticks that were causing it. After going gluten free, no more issues with my lips!
So if you use gluten-containing lip products but find you continue to have symptoms, consider switching to gluten-free – you'll find it helps.
Thank you for reading the gluten-free lipstick guide, and I hope you found some great gluten-free brands and products. If you have any favorite gluten-free lipsticks, please share them in the comments as well!