What's your favorite confidence boosting makeup product? Is it mascara? Bold red lipstick? Bright blush? Well for me, it's foundation. I do love a bold lipstick, but nothing boosts my confidence like knowing my skin looks perfect. But finding the right type of foundation that is also 100% gluten-free can be quite a challenge.
I've made it easy for you! After countless hours of research and reaching out, I've built quite a collection of safely gluten free beauty brands! Many of these brands offer gluten free foundation, available at UIta, Sephora, or Amazon. I've included a list of gluten free foundations for full, medium-to-light coverage, as well as BB cream, tinted moisturizerfors for those who seek a sheer-to-light, everyday coverage. Keep reading to find out!
Gluten Free Foundation Brands
For Extremely Sensitive (products and the facility are all gluten-free)
For Less Sensitive (no gluten ingredients, but there may be contamination in the facility)
Best Gluten Free Foundations
#1. Best Gluten-free Liquid Foundation
Mineral Fusion Liquid Foundation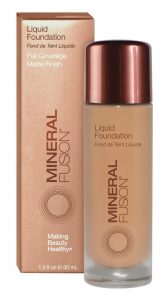 Mineral Fusion did a phenomenal job formulating this product. I love that it has powerful antioxidants. It's refreshing to see makeup products being formulated with skincare ingredients like Vitamin C and Peptides. Unlike a lot of foundations on the market with clean formulas, this product gives you a matte finish if you are not into dewy skin.
#2. Ecco Bella Plant-Based Vegan Foundation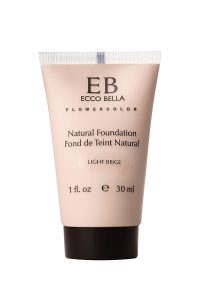 The eco-friendly formula of this product gives your skin some amazing benefits. The titanium dioxide works well to block the sun's rays, and the aloe vera works to lock in moisture. It offers great coverage while keeping your skin luminous. Ecco Bella always continues to surprise me with natural, high-quality products.
#3. Bite Beauty Changemaker Supercharged Micellar Foundation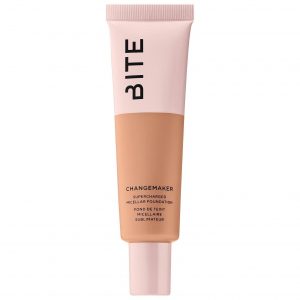 One of the things to love about Bite Beauty is the ingredients they use in their products. It's comforting knowing the Maqui Berry is nourishing for the skin. This foundation does it all. You can build up the coverage, or keep it lightweight. A little goes a long way with this product.
#4. Gabriel Cosmetics Moisturizing Liquid Foundation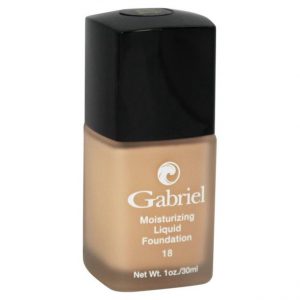 A classic foundation to keep in your makeup bag. Gabriel Cosmetics always provides timeless beauty with its products. This moisturizing liquid foundation sits nicely on the skin and provides a natural satin finish. Perfect if you have dry, combination skin because it's formulated with Vitamin A and E. It's worth the investment!
#5. Zuzu Luxe Oil Free Liquid Foundation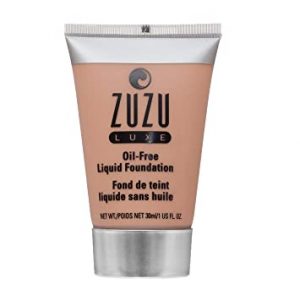 Now that the market is flooded with dewy, glowy foundations, I'm happy to see this one for oily skin. Sometimes you don't want to have a completely matte look. Which is why this Zuzu Luxe foundation offers a natural finish but is still Oil-Free. A full-coverage formula that enhances your skin.
#6. ILLUMINARÉ Moisturizing Mineral Foundation with SPF 20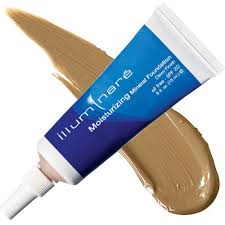 This foundation provides multiple benefits. It offers beautiful coverage and a dewy glow. If you are oily, pairing it with a matte primer and setting powder can help the staying power. It also has SPF 20 which is great to layer on top of your first layer of sunscreen. Cruelty-Free, Vegan, and Paraben-Free.
Best Gluten-free powder foundation
#1. Mineral Fusion Pressed Powder Foundation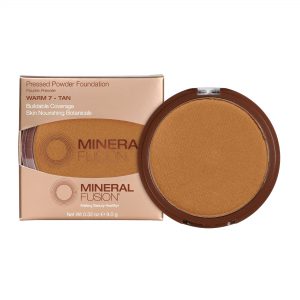 A powder that does it all! The fine texture allows for a smooth and matte finish that doesn't crease. It's also great to build up coverage. Not only can it be used to set your makeup but it makes for a perfect matte bronzer. Another amazing factor is the soothing ingredients this powder contains, like Sea Kelp and Licorice Root.
#2. Alima Pure Satin Matte Foundation – Foundation Powder
This loose powder works wonders for no-makeup makeup days. It will add just enough coverage whenever you need it. Having a loose powder is handy to dust over your foundation or sunscreen. I'm also happy Alima formulated this product with Zinc Oxide and Titanium Dioxide. It makes reapplying sunscreen a breeze!
#3. Gabriel Cosmetics Powder Foundation

Finally a clean powder formula for oily skin. It's difficult to find a powder that controls oil, mattifies and doesn't fall flat. Gabriel's packaging is also practical to keep in your bag for touch-ups. It works well to lightly set under the eyes, but also makes sure the rest of your makeup is intact all day long!
#4. Ecco Bella Vegan Pressed Finishing Powder
One thing about Ecco Bella is knowing you are getting a vegan product formulated with clean ingredients. This pressed powder is no exception. It is a staple product we need. This foundation also gives a great satin finish to your makeup. The built-in mirror makes the application process fast and simple.
#5. Emani Flawless Matte Foundation

Emani really surprised me with this matte foundation. Not only does it work to heal the skin of acne, but its soft light HD technology blurs the skin. It's the ideal product if you are a professional makeup artist, or even if you appear on camera often. It's also packed with beneficial ingredients like Squalene and Vitamin C.
#6. Zuzu Luxe – Dual Powder Foundation

Zuzu Luxe always provides classic beauty products that you will need in your makeup bag. This product will leave your skin with a soft matte finish. It's fragrance-free and gluten-free, perfect for soothing sensitive skin. The best part is that the packaging is refillable. Now you don't have to buy a compact every time you run out of powder.
#7. Honeybee Gardens Pressed Mineral Powder Foundation
This powder is perfect to simplify your routine. I love the clean formula, as well as the refillable and recyclable packaging. Minimizes waste, and provides a decent coverage to your skin. It also works well for mature skin since this product does not settle in fine lines. At an affordable price point, this powder will be your new best friend.
Thank you for reading the gluten-free foundation guide, and I hope you found some great gluten-free brands and products. Don't forget to check out our other guides:
The Ultimate Guide to Gluten-Free Lipstick/Gloss Brands
Best Gluten-Free Shampoos & Conditioners 
best gluten free spf 15+ facial moisturizers