For many of us, concealer is the one makeup product we couldn't go without. Whether it's to cover up dark circles, breakouts, or discoloration, it's a must have in our makeup routain!  But as necessary as it is, it's unusually difficult to find gluten free concealers.
The good news is we do have options. In this post, I've gathered all the best gluten free concealers I can find. Check 'em out!
1. Alima Pure Cream Concealer – Full Coverage Concealer
Alima Pure is one of my go-to GF makeup brands, and this cream concealer from them is my personal favourtie! It's formulated with natural ingredients such as beeswax, avocado oil, shea butter. It applies smooth with full coverage, doesn't look thick or cakey and lasts all day. Plus, it comes in ten shades that adapt to just about every skin tone.
Where to buy: Amazon
2. Emani HD Corrective Concealer
This Emani ultra-creamy concealer has everything I wanted in a concealer. It's light, clean, and provides good coverage without causing an irritation. It works great for dark circles, as well as spots and fine lines concealing. The extra bonus is the brightening affect, making my sleep-deprived self look well rested.
Where to buy: Amazon
3. Juice Beauty Perfecting Concealer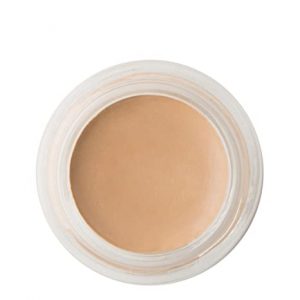 This concealer is designed primarily for use in the under eye area, but it covers up spots and blemishes as well. It's vegan, lightweight, blends well and stays on, great for sensitive skin. Keep in mind that it needs to be warmed up on your fingers before applying because of the nature of all natural products.
Where to buy: Ulta
4. Mineral Fusion Compact Concealer Duo

For those of us who have difficulty finding the right shade, Mineral Fusion's 2-tone duo concealer makes it easy by using the correct shade or blending.  With its creamy texture, it goes on easily with full coverage and lasts all day. Plus, it is vegan, cruelty and paraben free.
Where to buy: Amazon
5. rms beauty "Un" Cover-up Concealer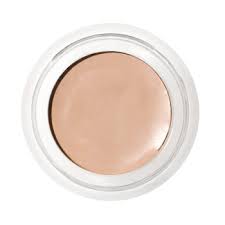 This gluten free concealer from rms beauty is another one of my favorites. It's formulated with clean, natural ingredients like Coconut Oil, Jojoba Oil. It provides medium coverage. It's creamy, luminous and easy to apply, ideal for using under the eyes.
Where to buy: Sephora
6. Mineral Fusion Liquid Concealer
This is another great gluten free mineral concealer from Mineral Fusion. It's creamy yet lightweight, provides medium coverage and blends in well. The major downside is its limited shade selection.
Where to buy: Amazon
7. Gabriel Cosmetics Concealer
Where to buy: Amazon