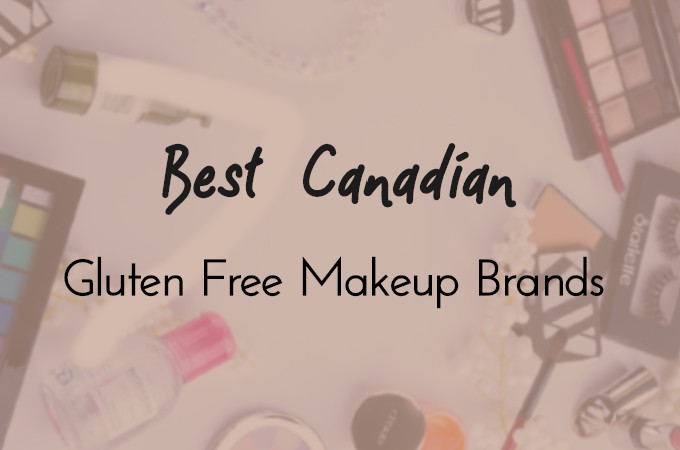 Once upon a time, shipping stuff from the USA to Canada was a fairly simple and inexpensive process. But in recent years, customs fees have jumped to the point of making it unreasonable to pass packages across the border. And with the US producing the majority of the gluten free makeup that I've been able to find, what's a Canadian makeup-lover to do?
You're in luck. This article is exclusively for you, my Canadian friends. 😉
I've dug up 3 safely gluten free companies that are proudly Canadian made and shipped. No customs fees, and you support Canadian makeup companies! In addition, I'm including an online Canadian retailer that sells several US brands. One way or another, you are officially set.
Bellaphoria
Natural, organic, food grade, GMO free, corn free, soy free- what more could you want!? Bellaphoria has a great selection of products, featuring a few slightly more rare items like lipsticks (that are super reasonably priced!), cream concealers and cream blushes. However, there are only 4 colors of their loose mineral foundation. So if you're hard to match, this might not be the right company for you.
Green Beaver
Not technically makeup, but this cult-favorite, Canadian-based company is safely gluten free! If you haven't tried these beauties out, then you're in for a treat. Skincare, hair care, body care, sunscreen, toothpaste, deodorant- basically, if it takes care of your skin or hair, they have it. They also have one rare thing I don't think I've ever seen in a gluten free form… SPF 15 lip balm.
Sweet Leilani
This company has makeup, skincare, and has a physical location all of their own! They actually do all kinds of services, so if you're in Langley (Vancouver), British Columbia, you should go check 'em out! But if you're not there, no worries. You can still order their lovely products online. They boast an overall rare selection of products, such as tinted moisturizer, liquid primer and cream foundation!
Eco Diva Beauty
In case you're still pining over some American brands (hello Vapour Organic Beauty! ILIA Beauty! Alima Pure!), here's a fantastic, online, Canadian-based seller of natural makeup. They ship from Canada, but carry several brands of gluten free facial products. The website is absolutely stunning, so you should check them out and see if they can solve some of your shopping woes!
You can see all the brands they carry HERE.
so, my gluten free makeup-loving canadian friends… are you going to try these brands?
If you've tried any of these products before, I'd love to hear about it! Let me know in the comments below!
Also, if you're looking for a collection of gluten free makeup that's not purely Canadian based, check out the FREE Gluten Free Makeup List!