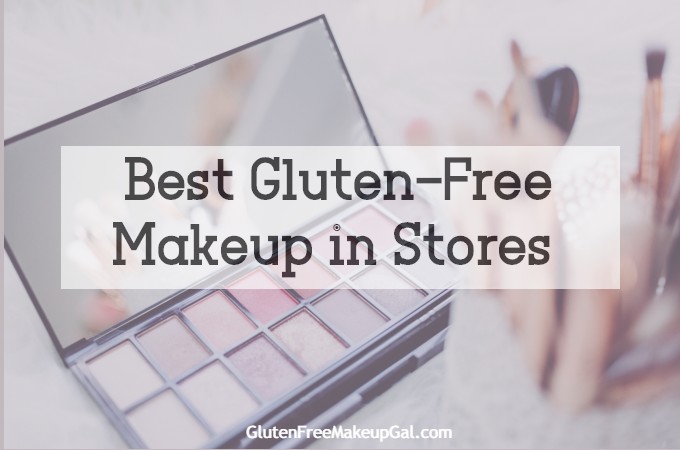 (Update 2020: If you are looking for gulten free makeup at Ulta, check my post here.)
Once upon a time, finding gluten-free makeup in stores was impossible.
But the world has changed. New options abound. And now we've evolved to talk about two different levels of topical gluten sensitivity: Sensitive and Extremely Sensitive.
Brands and products for both of these categories are now available in stores. You might have to look a little harder for some of them. But they exist and you can find them. So let's go!
Gluten-free makeup for extremely sensitive lovelies
Starting here, because everyone can use these companies. No matter how sensitive. No gluten ingredients, no cross-contamination. Clean, clean, clean.
BITE Beauty
What it is: Company specializing in natural, luscious lip products.
Available at: Sephora
ILIA
What it is: Organic and natural cosmetic company with a ton of cream-based products
Available at: Sephora
Ecco Bella
What it is: Full line of all-natural, vegan makeup. Been around forever, still a good, inexpensive choice.
Available at: Whole Foods, Central Market, lots of local health food stores (check here)
Gluten-free makeup for the less-sensitive lovelies
For the lovelies OK with potential cross-contamination in products on their skin. Each of these companies are free of gluten-ingredients, but may have come into contact with gluten ingredients during processing.
Also, remember: Most gluten ingredients in makeup are ones with trace amounts of gluten. So these products might be cross-contaminated with ingredients with trace amounts of gluten. How willing you are to risk this is up to you. 😉
Physicians Formula
What it is: Outrageously cheap, but still pretty darn good makeup. EVERYTHING of theirs is now gluten-free. Cross-contamination is possible, but unlikely.
Available at: Ulta,  Walmart, Target, iHerb
Tarte
What it is: A beauty brand that straddles the line between natural beauty and high-tech products. The cult-following is deserved.
W3LL PEOPLE
What it is: An all-natural beauty brand focusing on making the world a better place through sustainable beauty. Do avoid the Bio-Extreme Lip Gloss though. It's their one product with gluten ingredients in it.
Too Faced
What it is: Girly, fun, huge brand with a cult following.
NUDESTIX
What it is: A brand whose entire schtick (get it?!) is to have makeup in stick form for everything. Creamy makeup that helps you do nude perfection on a regular basis. About as low-maintenance as you can get.
Available at: Ulta, Sephora, Macy's
Which makeup brands will you be dashing out to try? 😉