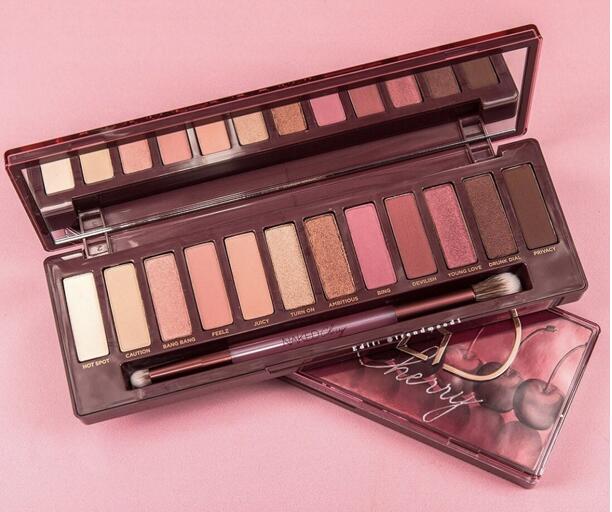 Now, I've heard a lot about Urban Decay. Some of my fav YouTube makeup artists just rave and rave about UD and it's been at the top of my "to try" list for a while now. So, some time back (before GFMG), I sent off an email to them.
I received this in reply.
Hello the gal,

Thank you for your inquiry. Here is a spreadsheet on all of our items. Hope this helps! If there is a checkmark on a particular product in the gluten free category it is gluten free. If you have any questions please feel free to write back. Have a wonderful day.

Martha,
Urban Decay
Customer Service
Now, this was before I knew how to ask properly to get all the information I needed. 😛 What I really wanted to know was how they deal with gluten; do they account for cross contamination; etc. But at least they knew about the issue, right?
However, because she did not give me a detailed answer and because I was still learning about gluten free cosmetics myself, I held off on ordering UD.
But recently, I really needed new eyeliner bad, so contacted UD again with more specific questions; hoping to be able to use some of theirs. Here's what I got in reply:
Hello,

Thank you for your email. Unfortunately not all our product are gluten free. Please look at the ingredient list to see which items do not have gluten in them. If you have any further questions please feel free to reply to this email.

Jesse,
Urban Decay
I was a bit shocked by this reply. You're kidding, right? I can't just look at the ingredient list and know what has gluten in it! It can hide everywhere, in everything, and though I can look at a label and tell whether or not it might have direct gluten in it, I can't know for sure! There are too many variables in cosmetics and only the company can know which way they go.
I'm hoping this particular UD support person is just new, or something. Because the last gal at least gave me a good answer to the question I asked.
At any rate, Urban decay is not gluten free. As far as I know, they do not bother with cross contamination issues and like most other large companies, previously "gluten free" products are not always going to be gluten free. Even though most of the eye shadows (for instance) were gluten free Spring 2011, it doesn't mean they always will be.
So if you want to avoid gluten in your cosmetics, don't buy Urban Decay. It's not worth the risk. 🙁
Looking for more gluten-free brands?
Here on Gluten Free Makeup Gal, I've built a list of all the safest gluten free bands of makeup, skin care, hair care and body care on the market. You can also check the following guides on: