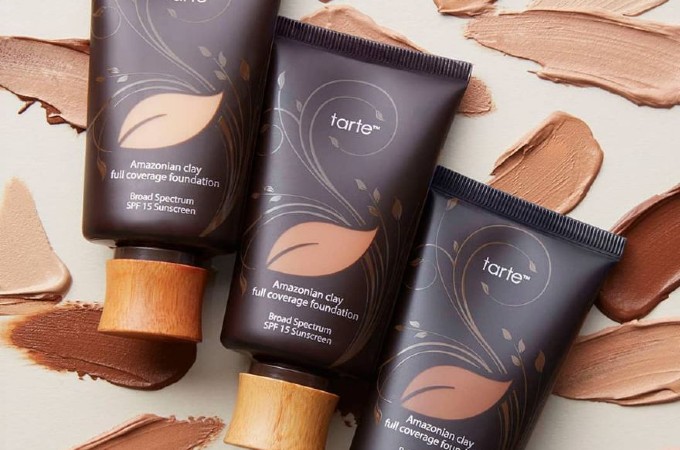 Tarte cosmetics has been kept off the GFMG Gluten-Free Makeup List for a very LONG time. While they are an extremely popular company, their gluten policies consist of
"We do not put gluten ingredients in our makeup, but we might have cross-contamination".
So that means Tarte's makeup is "gluten free" by ingredients but there is chances of cross contamination during processing or with source materials.
For the very sensitive person, this is not safe.  (Looking for strictly and safely gluten-free brands? check out The Gluten Free Makeup List) 
But to someone not super sensitive? This is perfect.
In fact 2 years ago when I took a survey, about 60% of my readers told me they could handle Tarte's potential contamination level. And now that I'm so much less sensitive to gluten, I can now handle Tarte without getting sick at all.
My 5 Favourite Gluten Free Makup from Tarte
So, if you're one of those not extremely sensitive to possible gluten cross-contamination, let me introduce you to my Top 5 favourites from Tarte:
Amazonian Clay 12-hour Full Coverage Foundation SPF 15
This is a very basic, oil-free, vegan, matte foundation. For being so basic, it's totally perfect.
The coverage is good, the wear really is 12 hours, and the matte finish has a bit of a velvet texture to it. Not too heavy, not too drying and lasts all day in Austin, TX heat and humidity.
Where to buy: Ulta, Sephora, Tarte, Amazon
Maracuja Creaseless Undereye Concealer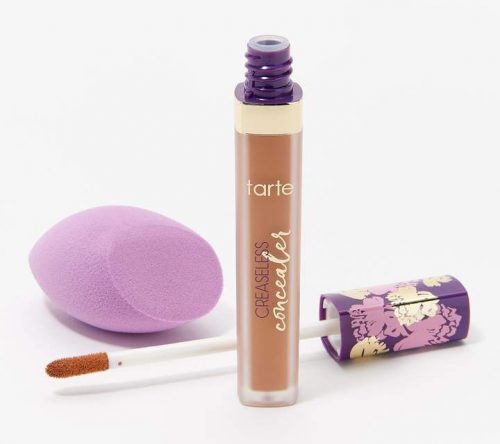 Gotta love Tarte's naming conventions. They tell you exactly what a product does right in the description.
This concealer is thick enough to cover pretty intense blemishes, but blends out to work well under your eyes.
Where to buy: Sephora, Ulta, Tarte 
Tarteist™ Clay Paint Liner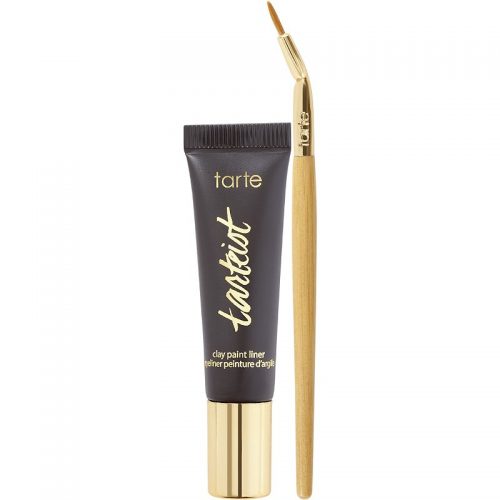 I grabbed this because the funny little tip got me curious. I like painting on eyeliner with a brush. But I'd never seen a squeezeable tube with a little flat palette on the end.
As it stands, this liner actually requires the blending end. It comes out slightly separated and needs a little swirl to get back into shape. Once that's done, the liner goes on easily with an excellent texture. It lasts and lasts all day, with almost no smudging or wear.
Where to buy: Sephora, Ulta, Tarte 
Lights, Camera, Lashes 4-in-1 Mascara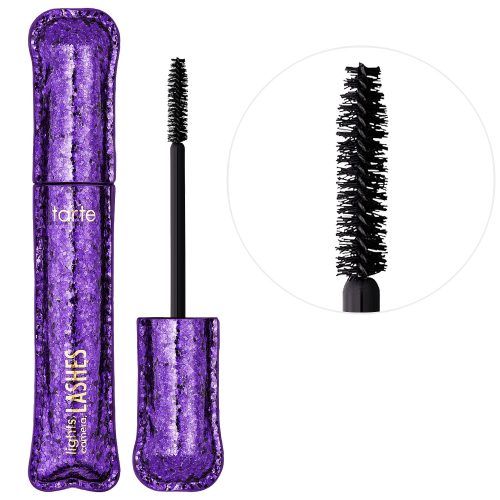 A gluten-free, vegan mascara that gives oomph and pizzazz and wow and also doesn't melt in Texas heat? Yes please! tarte's "Lights, Camera, lashes" mascara has been a cult favorite for years. It's no wonder, considering it hits everything you could want in a daily mascara.
There's also an adorable travel version of this you can try, if you don't want a full bottle. But it's such great stuff, you can't go wrong with it.
Where to buy: Amazon, Sephora, Ulta, Tarte 
Tarteist™ Quick Dry Matte Lip Paint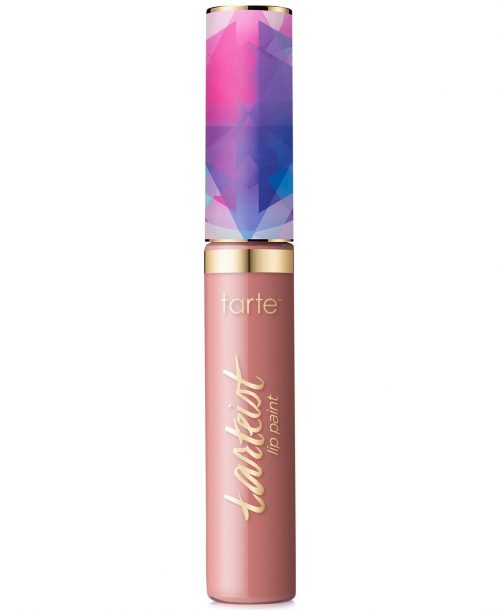 THIS STUFF THOUGH. I'm so in love with it. It goes on, stays on, and looks amazing for hooours. Every single time I wear either color I have, people ask me about it. They ask because it looks amazing. They ask because they watch me eat a meal and are stunned by how perfect it still looks.
I sound like a paid ad now. Ahahaha WHOOPS. OK but it really is fantastic. I'm in love. You should check it out.
Where to buy: Amazon, Sephora, Ulta, Tarte 
Where can you find Tarte products?
Tarte can be found on Amazon, Sephora, Ulta, their website, Macy's, Dermstore, QVC, and more.
Looking for more gluten-free brands?
Here on Gluten Free Makeup Gal, I've built a list of all the safest gluten free bands of makeup, skin care, hair care and body care on the market. You can also check the following guides on: